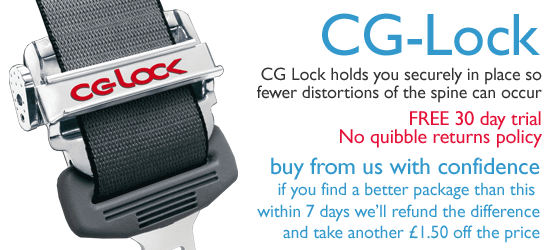 Each year many thousands of children are injured or killed in the EU due to vehicle accidents. The updated UK Department of Transport (DoT) regulations (September 2006) concerning booster seats has sparked further interest and debate about vehicle child safety. The DoT estimates that implementation of these regulations could prevent over 2,000 child deaths or injuries each year in the UK.
The regulations state that children up to 135cms in height must use the appropriate child restraint when travelling in any car, van or goods vehicle - there are very few exceptions. RoSPA state that with booster seats:
the belt should be worn as tight as possible with no slack
the lap belt should go over the pelvic region (from hip-bone to hip-bone), not the stomach
the diagonal strap should rest over the shoulder, not the neck
Evidence is mounting from customers on just how much more secure their booster seat (or booster cushion) is when the CG-Lock is used. When a loose seatbelt is securing a child in a booster seat (as can occur when the child is moving about), the child seat can slide, tip, or rock even during normal cornering and braking. This movement poses proven risk to the child.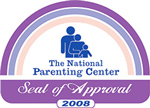 We are proud to announce that the innovative CG-Lock® has received
The National Parenting Center's Seal of Approval
In granting the Seal of Approval, The National Parenting Center said:
"The CG Lock is a unique car safety device for parents with kids sitting in booster seats. The unique lock stabilizes your child's car booster seat by preventing some of the most typical issues that plague boosters such as tipping, rocking and bouncing. Our testers told us that they felt an increase in their personal feeling of safety, while noticing an improvement in their children's comfort. When you fasten your seat belt, you want it to fit snugly and impart a feeling that it will do its job in case of an accident. CG-Lock did just that. Recommended Age: 3 to 8."
National Parenting Centre
Buy Now!
CG Lock Seat Belt Stabiliser
RRP£55.00
£

41.92
The CG Lock stabilises the hips whilst driving, especially when cornering and braking, and this decreases muscle effort in the low back. It also prevents the spine from distorting. This is almost always beneficial to sufferers of back pain.
| | |
| --- | --- |
| | The CG Lock works by enhancing the seatbelt and is often used to enhance safety. It comes with great instructions. |
CG Lock is important for parent's safety too.
See our main CG Lock page for more info and bulk-buy discounts.
Installation Instructions
CG Lock is easy to install.
The simple steps to fit your CG-Lock are available to read on screen or print a copy to take out to the car with your CG-Lock. Please click here to view the CG Lock installation instructions before use.
CG Lock for Adults
CG Lock is also a wonderful product for Adults and improved driving. Click here to read more, and view the CG Lock Video.
Buying in Bulk? We offer great discounts!
2x CG Lock - Seat Belt Adjusting Locking Mechanism
RRP£110.00
£

82.00
---
4x CG Lock - Seat Belt Adjusting Locking Mechanism
RRP£220.00
£

160.00
---
10x CG Lock - Seat Belt Adjusting Locking Mechanism
RRP£550.00
£

392.00
---
20x CG Lock - Seat Belt Adjusting Locking Mechanism
RRP£1,100.00
£

768.00
---
50x CG Lock - Seat Belt Adjusting Locking Mechanism
RRP£2,750.00
£

1920.00