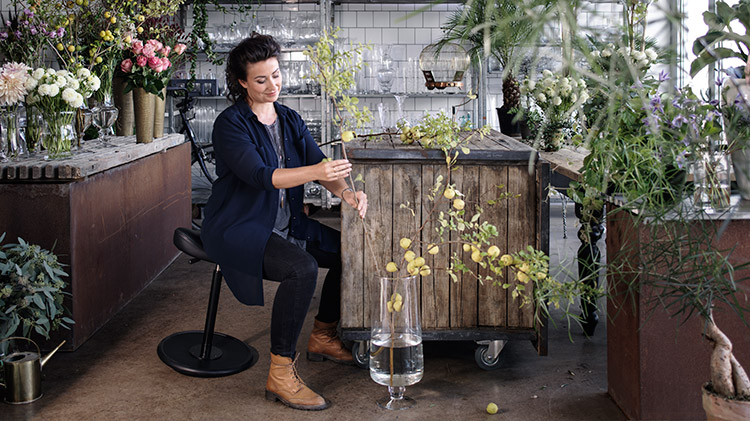 Varier Move
A multi purpose stool that lets the body move fully through 360 degrees. Perfect as a standing support. Easy to use and light enough to move around with you.The disc base is graded, giving Move a tilting angle to follow your body's differing positions.
The disc base is equipped with a rubber surface to ensure friction and to protect the floor. Freedom of movement is important to us all and Move could be the most movable experience you'll ever have!
The Move stool in three sizes: Low (49-68 CM), Medium (56-82 CM), High (65-87 CM)
If you would like the gas-lift in Low or High, please contact us directly. The Move Small is only available with a Low gas-lift.
Finishes - Woods / Fabrics
We keep the most popular colours in stock. If you'd like a specific colour, we can supply any combination for delivery within 5 weeks. Either call one of our stores, or simply select 'custom colour' from the drop-down menu above and specify what colour and wood you'd like in the customer notes section of the checkout process. Click here to see the full range of fabrics and woods this chair comes in.
[ Got Feedback? ] Recommended by: Our Customers
"A damaged coccyx and various other damaged parts of my spine were comfortably accomodated on a Move stool!"
May 2011