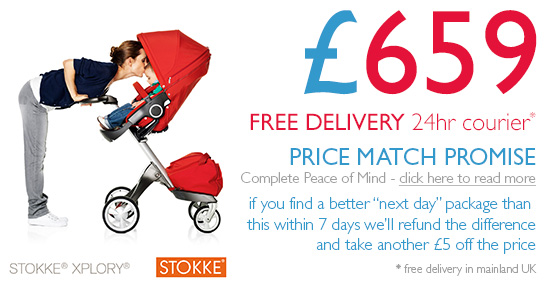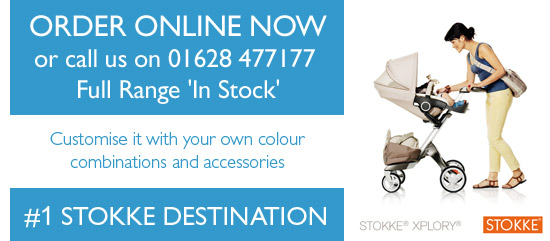 Extras and Accessories
In the car
xplorybuy Xplory Xplorey explori explorie Xpley Stokke Xplory
[ Got Feedback? ] Recommended by: Our Customers
"Firstly they sold the Stokke pushchair I wanted at a better price than anywhere else, then they had it for sale in a package which worked out excellent value for money. The communication was outstanding. I received standard confirmation e mails within minutes (possibly seconds) and received a personal email response to a question very promptly. The Free postage was fully traceable and I even had a delivery time slot of 1 hour. All 3 items were received the day after I placed my order (at No extra cost....unheard of with most on line shopping!). I was amazed by the excellent service. I will definitely be shopping with them again! Faultless and enjoyable shopping experience! Thank you."
"I ordered my stokke explore over the phone, I spoke to a very nice and polite sales person who took my order answered all my queries. My Order arrived the next day very smooth and easy purchase. Also the next week I ordered a extra shopping bag which was delivered the next day.. A very happy customer Thank you I would not hesitate to buy from Back in Action."
"Paid online for my stokke xplory after seeing the offer online for my pushchair. It was nearly £200 cheaper than anywhere else in the colour I wanted. It was in stock and arrived the next day, and with the tracking service I even knew the time it was arriving. Amazing service and price for such a quality product. Can't recommend them enough."
"I ordered my Stokke Explory and assessories from Back In Action online The service I received from the start was first class. The people I spoke to over the phone were very friendly and helpful and made the process very straight forward. A special thanks to Joanne from the after sales team who was outstanding dealing with any issues or questions I had. I will definitely use Back In Action again and would happily recommend them to family and friends."
To see more customer comments, please click here