Recliner Chairs & Sofas
Every year we wear our shoes out walking around the Trade furniture shows looking for new products. 10 football pitches of new furniture ... yet most of it about as comfortable as the proverbial sack of potatoes! Sometimes we get down about the appalling lack of care which allows manufacturers to wreck people's posture in return for a quick buck.
BUT ... Eureka ... we've found it: These chairs are built to the highest standards, look stunning, and yet ... wonder of wonder ... they feel great to sit in as well.
FITS BOTH WOMEN AND MEN! At BIA we believe that it IS possible to make chairs that fit both sexes. These chairs will fit women from typically 5' 1" and men up to 6' plus. Many models are available in different frame sizes too.
General Features:
Excellent Lumbar support.
Syncro adjust (backrest reclines as seat lengthens)
Superb styling
Highest grade of materials
Pricey but worth the extra
Large range of fabrics and finishes
Meets UK Fire Regs
Fjords Admiral
Fjords 710 Admiral C - with Footstool
£2,205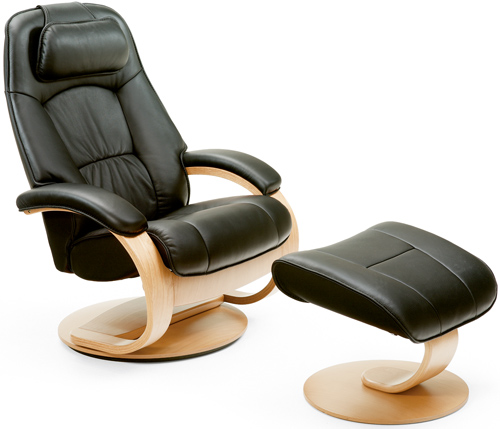 Fjords 710 Admiral C - with Footstool
Fjords Ona
Fjords Ona 620 A - with Footstool
£2,420
Select the leather range you desire, and we will call to finalise the colour choice.
The Ona 620 A, comes with a wooden base and aluminium trim.
Standard Lead Time: 6-8 weeks

Size Assembled: W 68 x H 102 x D 77 Seat height 46 Seat Depth 49cm.
Boxes Per Item: 1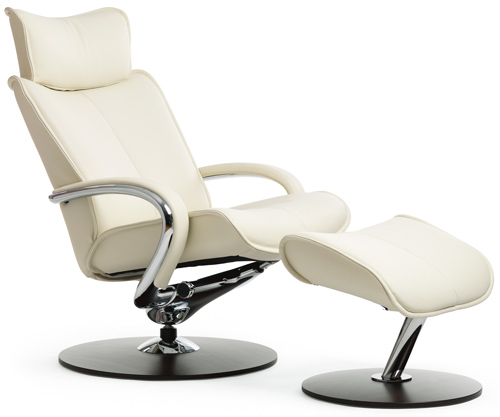 Fjords Ona 620 A - with Footstool
Fjords Ona 620 FS32 2 Seater Sofa - High Back
£2,745
Standard Lead Time: 6-8 weeks

Size Assembled: W 149 x H 104-114 x D 83, Seat H 45cm Seat D 55cm.
Boxes Per Item: 1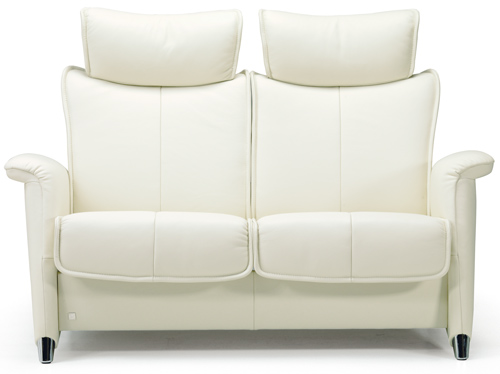 Fjords Ona 620 FS32 2 Seater Sofa - High Back
Fjords Ona 620 FS33 3 Seater Sofa - High Back
£3,660
Standard Lead Time: 6-8 weeks

Size Assembled: W 206 x H 104-114 x D 83, Seat H 45cm Seat D 55cm.
Boxes Per Item: 1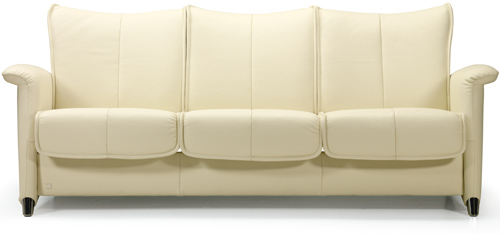 Fjords Ona 620 FS33 3 Seater Sofa - High Back
Fabrics & Woods

All Fjords colours