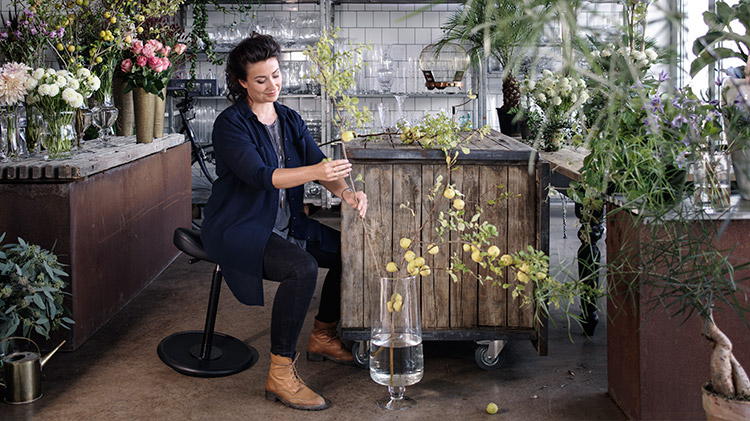 Best-Selling Stool
A multi purpose stool that lets the body move fully through 360 degrees. Perfect as a standing support. Easy to use and light enough to move around with you.The disc base is graded, giving Move a tilting angle to follow your body's differing positions.
The disc base is equipped with a rubber surface to ensure friction and to protect the floor. Freedom of movement is important to us all and Move could be the most movable experience you'll ever have!
The Move stool in three sizes: Low (49-68 CM), Medium (56-82 CM), High (65-87 CM)
If you would like the gas-lift in Low or High, please contact us directly. The Move Small is only available with a Low gas-lift.
Paul Smith for Varier
Image Gallery
Fabrics & Woods
These are the most popular colours, fabrics, and woods for this product.
The full range can be viewed by clicking the full colour button below.